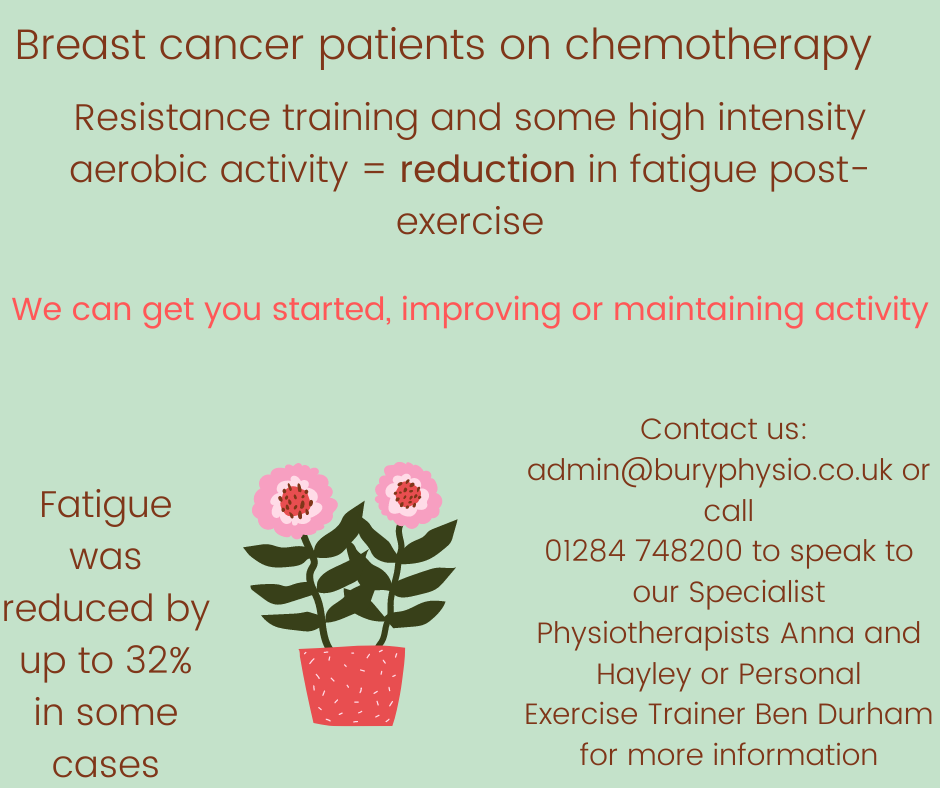 Reduce cancer related fatigue with resistance and HIIT exercise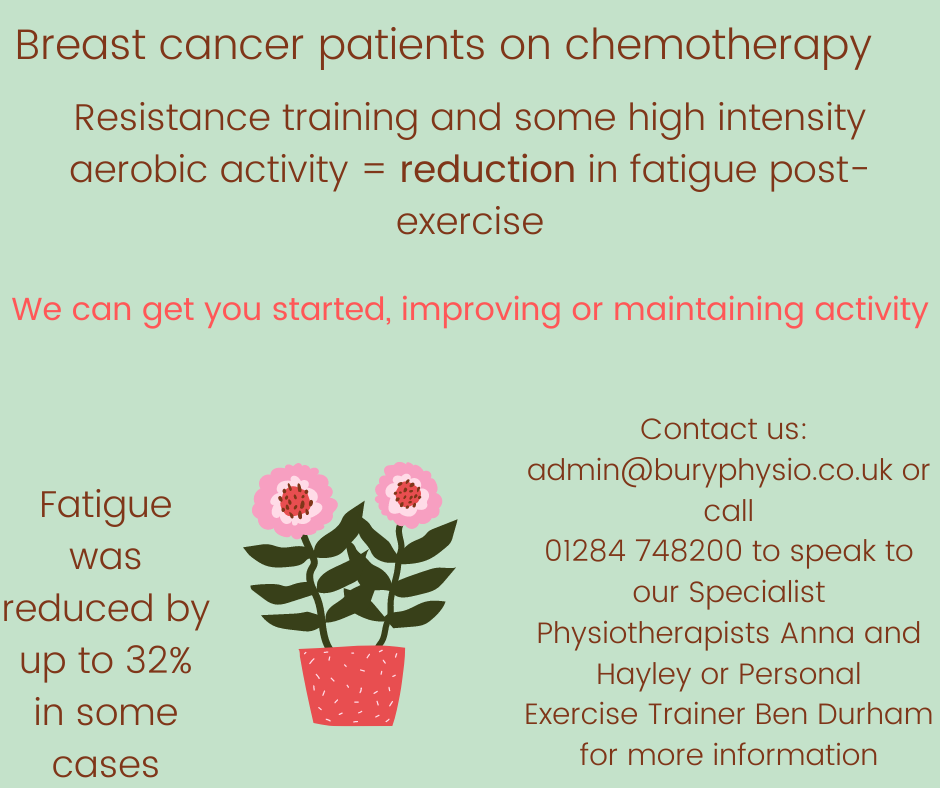 A study* by the American College of Sports Medicine (ACSM) found Breast Cancer patients who receive chemotherapy as part of treatment can present with an increase in chemotherapy-led inflammation within the body.
The ACSM completed a study to see how completing resistance training and High Intensity Interval training (HIIT) might help effects of symptoms.
Findings: completing resistance training and some high intensity aerobic activity resulted in a reduction in fatigue post-intervention/exercise.
In some cases, fatigue was reduced by up to 32%.
*Inflammation Mediates Exercise Effects on Fatigue in Patients with Breast Cancer (8th September 2020 ACSM)
#strength #resistance #weighttraining #resistancetraining #fitness #fatigue #chemo #breastcancer #wellbeing #buryphysio