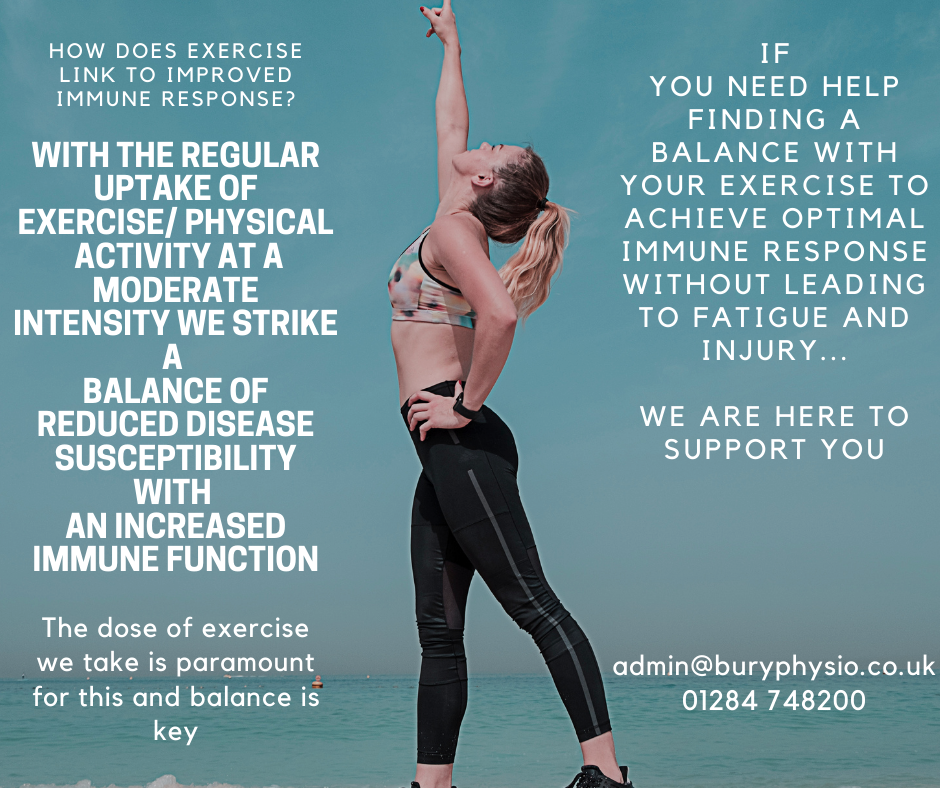 How does exercise link to improved immune response?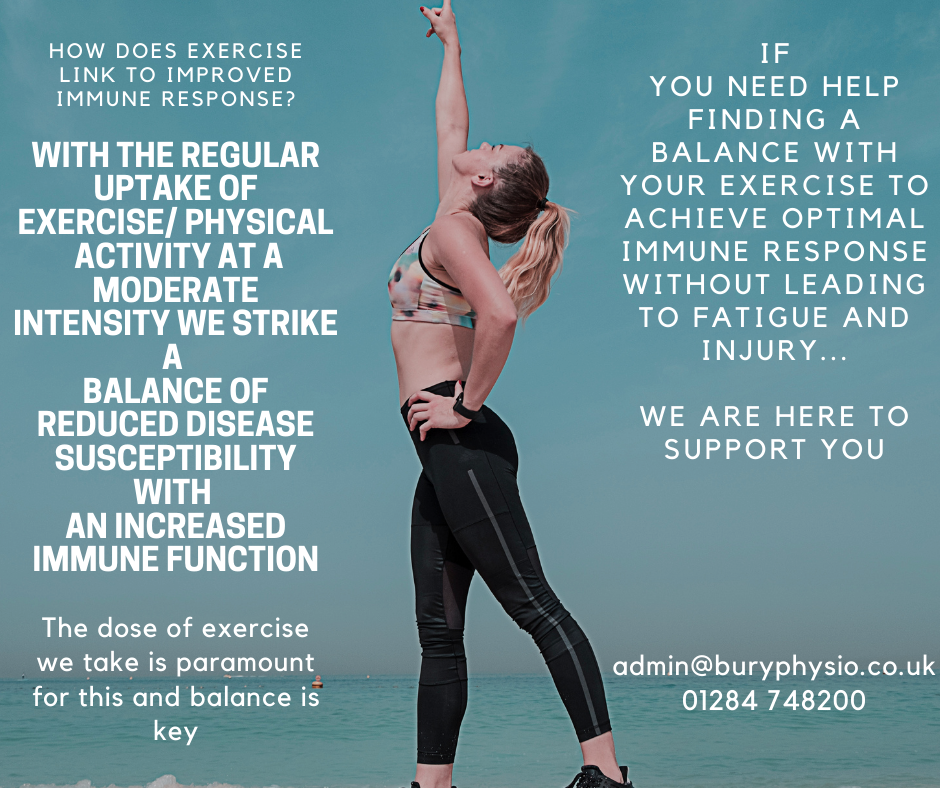 One theory is the Inverted J hypothesis
It is suggested that with the regular uptake of exercise/ physical activity at a moderate intensity we strike a balance of reduced disease susceptibility with an increased immune function.
Too little activity might not provide us with our optimum immune response either.
Completing physical activity regularly, enjoy your training and getting the most out of it without fatigue and overload ensures the optimal immune function.
The dose of exercise we take is paramount for this and balance is key.
It is suggested that overtraining and pushing to exhaustion will have the reverse affect, thus suppressing our immune function and likely increasing our risk to disease susceptibility.
Achieving gradual progression and overload coupled with adequate rest (exercising smart, not hard) ensures the health benefits are enjoyed and the immune system is supported.
If you need help finding a balance with your exercise to achieve optimal immune response without leading to fatigue and injury, we are here to support you.
Contact admin@buryphysio.co.uk or call 01284 748200
#immuneresponce #overload #balance #rest #recovery #fitness #health #personaltraining #gym #buryphysio #exercise