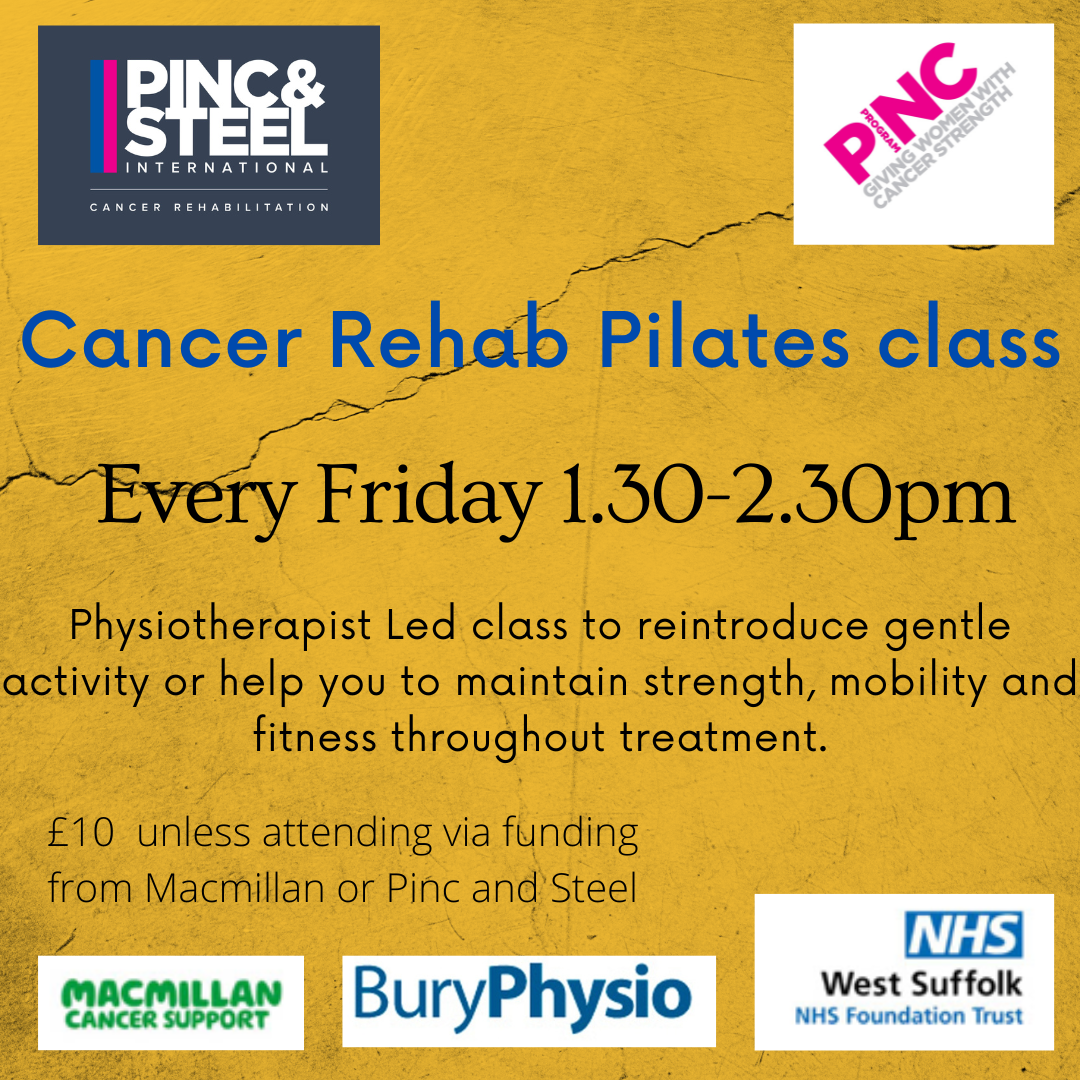 Cancer Rehab Pilates Classes – Funding available for 6 weeks of classes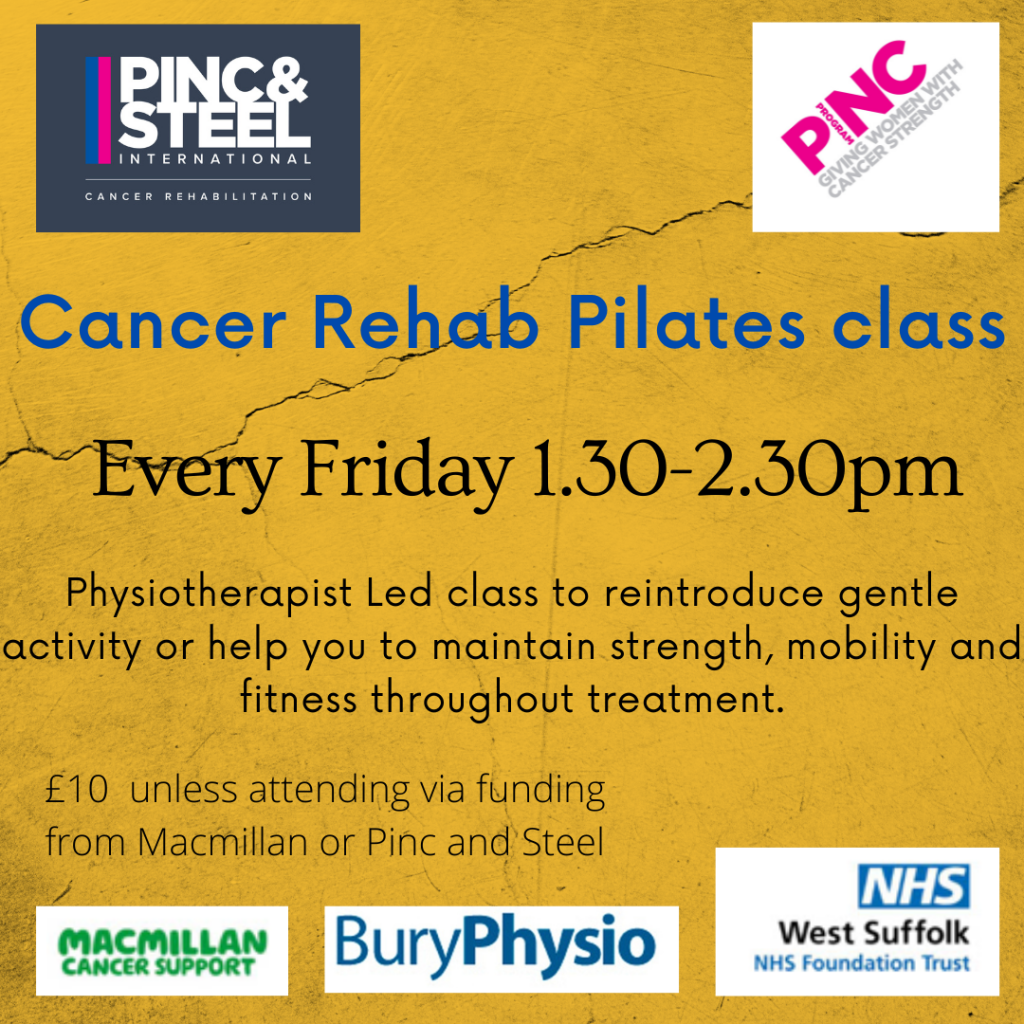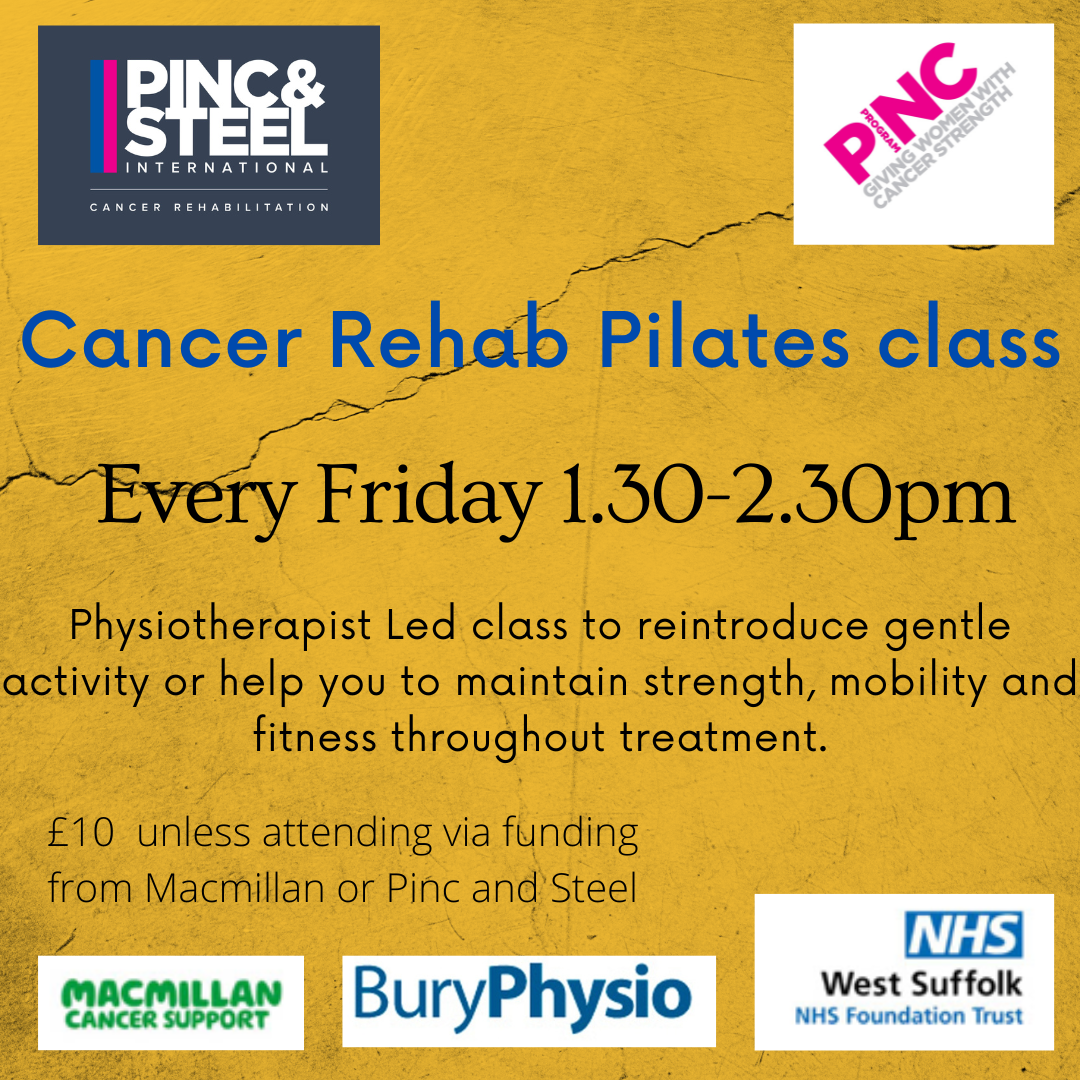 Cancer Rehabilitation Pilates Classes.
Every Friday 1.30-2.30pm at Bury Physio Clinic.
Led by Cancer Rehabilitation and Lymphoedema Specialist Physiotherapists Erica Dyson and Anna Clayton.
6 weeks of funding per person is available via Macmillan (locally via Navigators at the Macmillan Information Centre at West Suffolk Hospital @westsuffolknhs) and via PINC & STEEL @pincandsteelfoundation
Self Funding class cost £10 for 1 hour if you choose to continue the class once funding has ended.
We have a Whatsapp support chat which you are welcome to join to keep updated on classes and the @5kmyourway events on the last Saturday of each month.
Contact admin@buryphysio or call 01284 748200 for Pinc and Steel enquiries or for Macmillan referrals contact cancer.infocentre@wsh.nhs.uk or call 01284 713023
(You are eligible to access funding from both charities)
We look forward to supporting you with your fitness recovery.