Online Aerobic workouts to suit all levels and abilities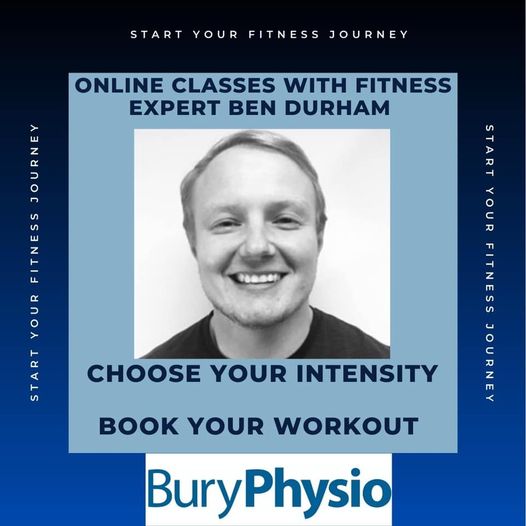 Have you set yourself a new fitness goal in 2021 but lost motivation or not achieving the results you want to?
Have you already tried numerous workouts but end up becoming injured or too sore to continue?
Would you like to train with the best fitness experts in the field?
Why not try our BuryPhysio Online workout, written by our qualified Personal Trainer and Specialist Physiotherapists so you know you are getting the best online exercise routines.
Classes are just £5 a session with ongoing support and education and will focus on strength, flexibility, cardiovascular fitness, injury prevention, weight management and much more….
Simply choose your level (low, medium or high impact) and call us on 01284 748200 or email admin@buryphysio.co.uk to book.
Mondays 2:00pm – Low impact
Tuesdays 2:30 pm – Medium Impact
Thursdays 6:30 pm – High Impact
Start your fitness journey today!