**FREE 1 HOUR GYM CONSULTATION AT BURY PHYSIO**
Have you gained weight and lost motivation during lock down? Are you in pain or suffer with a long term condition and don't know what exercise is safe to do?
Meet Ben Durham, our Personal Trainer at Bury Physio who has over 17 years experience in the fitness industry. After overcoming a battle with Cancer himself, Ben had the knowledge and expertise to exercise his way back to full health and has featured on TV with his achievements!
Not only is Ben a true inspiration but he prides himself on delivering tailored, research based programmes in a fun and empathetic way for his clients.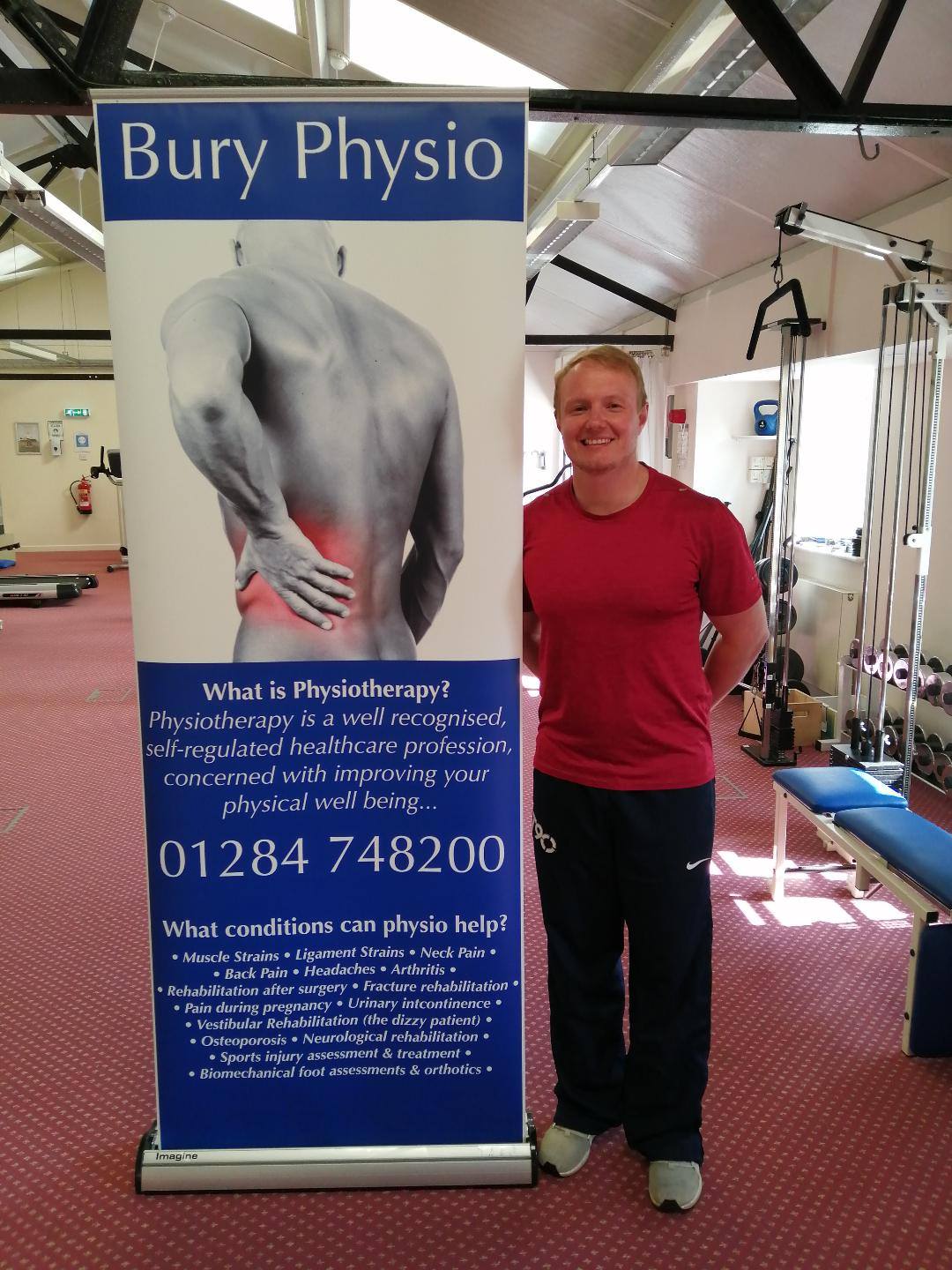 Level 4 in Exercise Referral for Cancer Rehabilitation (Wright Foundation)
GP Referral Exercise and Rehabilitation Specialist (Wright Foundation)
Level 3 in Personal Training
Level 3 in Nutrition
Watt Bike Instructor
Advanced Boot camp Instructor
Cystic Fibrosis Exercise Programme Instructor
YMCA Keiser Certificate in Group Cycling/Spinning
Specialist in Factors Affecting and the Principles of Exercise working with Adolescence
Level 3 Award in Education and Training (EAT)
Level 3 Certificate in Assessing Vocational Achievement (CAVA) and more….
….and has even trained other personal trainers regionally. He is passionate about addressing the physical, mental and nutritional health needs to achieve the best results possible, regardless of your age.
Ben now works as part of our team of Specialist Physiotherapists at Bury Physio in our Physiotherapy-led gym
Why not get the expert advice you need with a FREE gym consultation!
Speak to Ben or a member of our team to arrange an appointment
on 01284 748200
www.buryphysio.co.uk
E: admin@buryphysio.co.uk
Hurry book before the 15th October!
*Subject to availability