Evidence on Physical Activity and Falls Prevention for People Aged 65+ Years
One in three community-dwelling adults over the age of 65 falls each year. Consequences of falls include fractures, head injury, reduced quality of life, fear of falling, loss of confidence and self-restricted activity levels leading to a reduction in physical function and social interaction, which can then increase the risk of further falls.
Exercise is the most commonly research falls prevention intervention.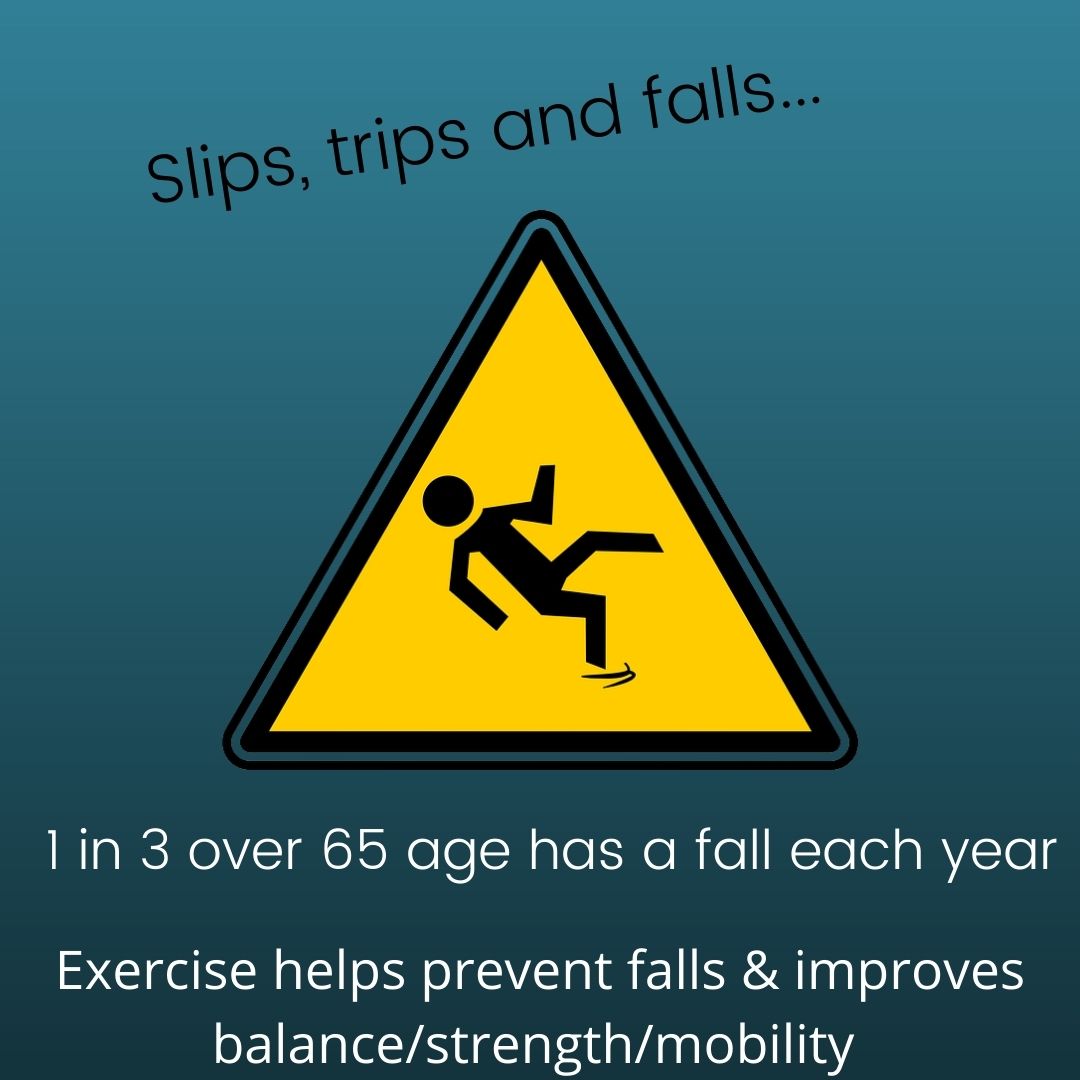 116 studies involving 160 individuals were included. Exercise was found to reduce the rate of falls by 23%. There was some variance between different groups of exercise:
• Rate of falls compared to control is reduced by 24% from balance and functional exercises.
• Rate of falls compared to control is reduced by 28% involving multiple types of exercise (commonly balance and functional exercise, plus resistance exercises).
• Rate of falls compared to control is reduced by 23% involving Tai Chi.
• The effects of programmes that primarily involve resistance training, dance or walking remain unclear.
• Interventions with a weekly dose of 3 hours + that included balance and functional exercises were particularly effective with a 42% reduction in the rate of falls.

Key Points
• Exercise continues to be the primary intervention to reduce falls in the older population.
• A combination of balance and functional exercises appears to be best to reduce rates of falls.
• This study supports the suggestion of more than 180 minutes a week of exercise in the older age group to reduce the rate of falls.
We have a variety of exercise classes that will help improve balance, risk of falls, strength, mobility and also provide social interaction and support.
Speak to One of our Physiotherapists about Pilates or our Personal trainer and class instructor Ben or a member of our team for more information
on 01284 748200
www.buryphysio.co.uk
E: admin@buryphysio.co.uk
Hurry book before the 15th October!
*Subject to availability