Niggling knee pain when bending, going up/downstairs or a recent ski trip?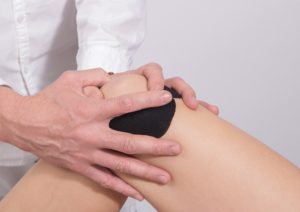 8.75 million people in the UK have sought treatment for osteoarthritis/knee pain (versusarthritis.org)
About 30–50% of musculoskeletal injuries that present in primary care are tendon and ligament injuries (NICE)
Inflammation can be helped with anti-inflammatory medication and Rest, Ice, Compression.
We can assess whether you have an arthritic issue or an inflamed injury as the treatment will be different.
We'll check you muscle balance and strength as part of your assessment and advise the best approach to help improve your pain
Our Physiotherapists will create a plan to get you back to your normal activities/hobbies
Tel:                 01284 748200
Email:             admin@buryphysio.co.uk
Website:        https://www.buryphysio.co.uk/appointments/
Twitter:           https://twitter.com/Bury_Physio
Instagram:     https://www.instagram.com/buryphysioclinic/