Menopause Info part 3:
A 10-part series exploring the causes, symptoms, and treatments for Menopause.  Keep an eye out for the next information post…
Menopause, is there a family pattern?
No…
There is no link to what your mother experienced during menopause and how you might experience it.
It is unpredictable what range, duration, or severity of symptoms you may have during your menopause.
Being fit and healthy does not give any indication of the way menopause will affect their body.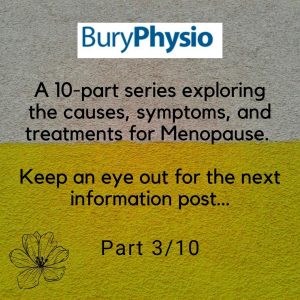 For further advice, exercise, nutrition, or physiotherapy treatment please book an appointment with Anna Clayton (Physiotherapy), Robyn Cardy (Nutrition) and Ben Durham (Personal training/Exercise plan)