Beginners Yoga with Jordanna Campbell
New blocks of Yoga classes starting at Bury Physio with the wonderful Jordanna Campbell.
New class dates:
May 11th, 18th, 25th, June 1st
Followed by:
June 15, 22nd, 29th, July 6th, 13th & 20th
A great introduction to Yoga practice for beginners. Sequences taught that seek to gradually improve mobility, posture, breathing and strength in the body.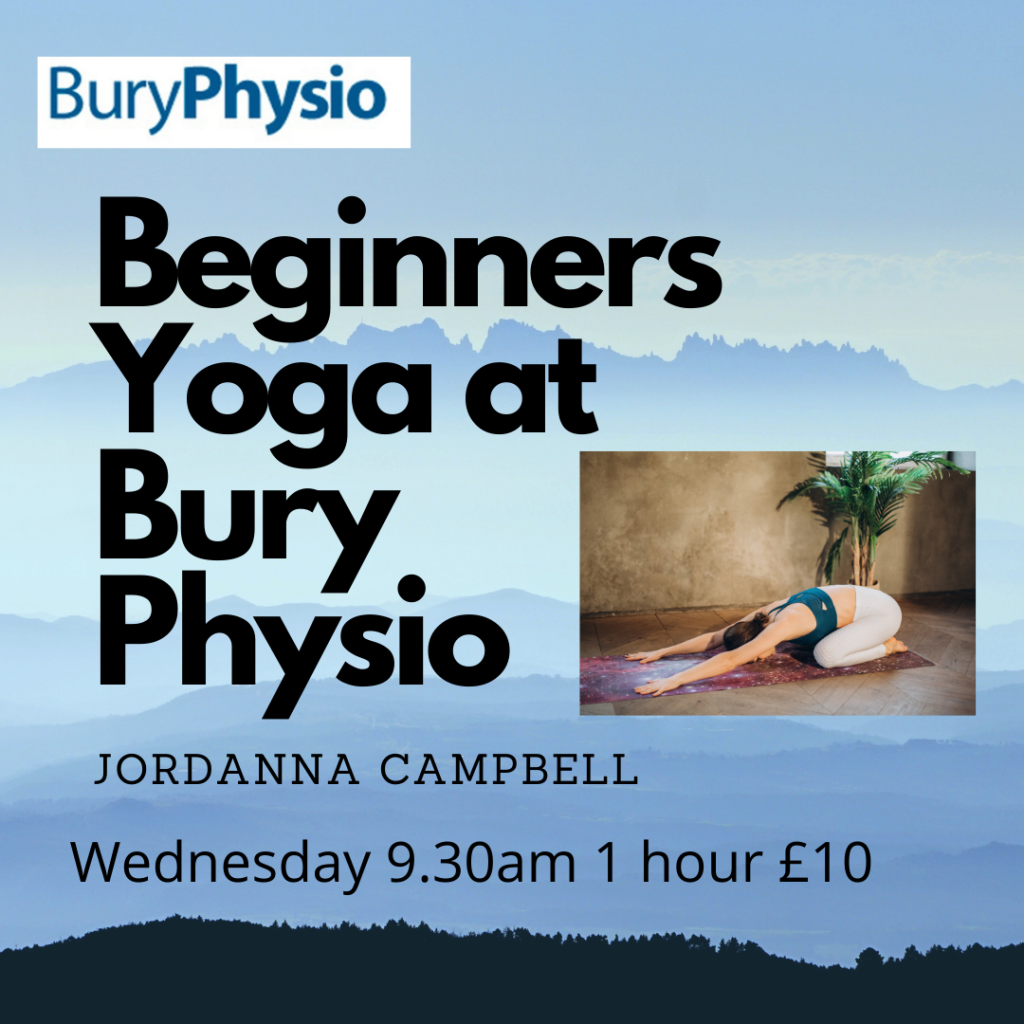 Work at your own level and see the progression over the course of the classes.
Contact us 01284 748200 to book a space.
#buryphysio #yoga #stretch #gentleactivity #beginner #posture #wellbeing #jordannacampbell